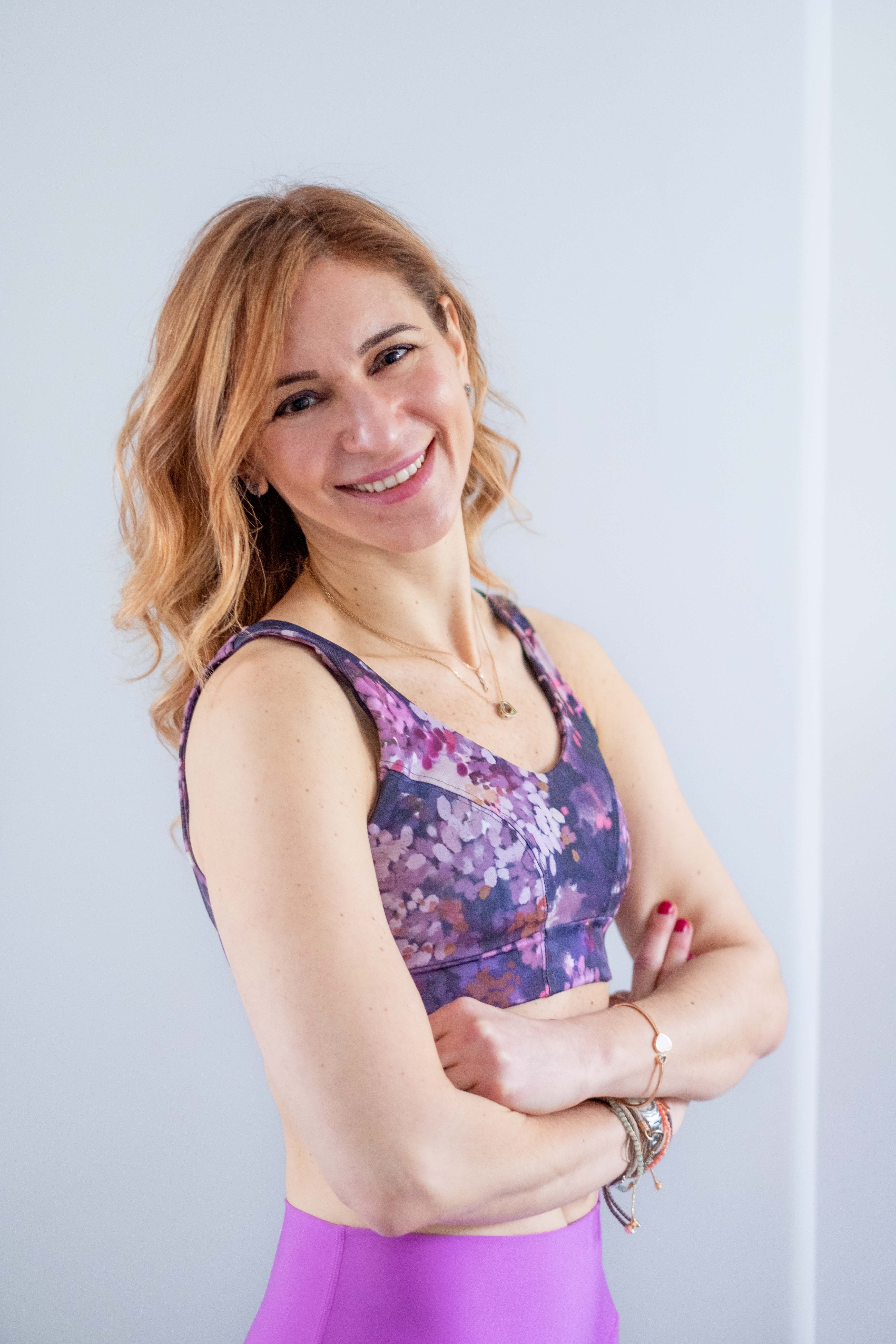 Sabrina Ovadya Lenson
Founder, Consultant, Pilates, Personal Training, Barre, Bodyweight, HIIT, Postnatal, Pre-Natal, Pregnancy, Stretch & Mobility
Sabrina enjoyed a banking career for over a decade in New York and London having balanced long working hours with daily gym sessions, indoors cycling, running and yoga. Later, she fell in love with Pilates; so much that in 2011 she ended up quitting her banking career to follow her dream to become a Pilates teacher. Sabrina trained with the well-known Body Control Pilates for her Mat and Reformer Pilates qualifications. Being able to attest to the wonders of adequate exercise during pregnancy in person, Sabrina completed her pregnancy and postnatal qualifications. Sabrina is a certified Level 3 Personal Trainer and also a Barre teacher.
Healthy eating is another one of Sabrina's passions which she is further pursuing with an Ayurvedic Nutrition course.
Sabrina has started her Pilates career at an upscale boutique studio, Pilates Squared, followed by Workshop Gymnasium at the Bulgari Hotel and Core Collective. She has since been a trainer to celebrities and high net worth individuals.
Whilst her pre- and post-natal clients have a special place in her heart, Sabrina absolutely loves teaching clients of all levels and pace whatever their fitness background or goals may be and aims to make her clients feel energised. She focuses on mobility, accuracy and good form whilst challenging her clients with fun, dynamic exercises.