Well-being During Festive Season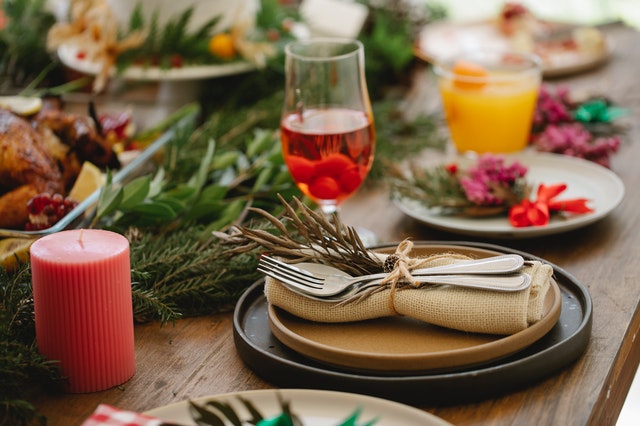 Festive seasons are an interesting time as they can be fun and exciting but also stressful, demanding and tiring for a number of reasons. A further challenge is that it becomes hard to continue to adhere to good habits and routine. All of this may be exacerbated for people with families around or for parents as children are at home and time restrictions become even more prominent.
How do we then improve our health and well-being amidst all the activities, the food and alcohol going around and no time to exercise?
1) PLAN YOUR EXERCISES AND BE OPEN TO ADAPT
Firstly, it is crucial to plan some time just for oneself to devote to exercising, meditation or some breath work. This is also about turning the challenges into a positive action.
To keep the energy levels up and to balance out the food it is important to continue to move. Exercising improves mental health and helps dealing with the stress of a demanding period.
Exercises don't have to be necessarily hard core; walking after a meal or a jog in the morning or some low-impact mobility exercises would be relevant and great. There is always time for a short breathing exercise or a meditation session before a busy day. Planning ahead the exercise time and putting it in the diary not only holds one accountable but also makes the organising simply more efficient during the busy period.
2) ADJUST YOUR FOOD AND PORTIONS
We all know how festive season usually means overindulgence of food and alcohol. We are also familiar with that feeling of guilt as a result of overindulgence which can destroy the mood. It is so important to be kind to ourselves.
Instead of feeling guilty we can still enjoy food but look to healthier and lower calorie options such as replacing sugar with dates for baking etc. There is a plethora of alternative healthier recipes out there.
Although often the festive season becomes a pass to eat everything good and bad, little tips such as limiting the meal size to the plate or only having one portion of desert and balancing a big meal with smaller portion foods for the rest of the day can be useful.
Another simple tip is to have a herbal tea before a planned big festive meal which will keep the tummy full to avoid overindulgence.
HOW WE APPROACH FESTIVE SEASON CHALLENGES AT URWELL
At URWell we aim to motivate our clients constantly by setting realistic, attainable and positive aims that we also follow up with them. We understand that flexibility helps people continue healthy habits in the long term so a bit of overindulgence is totally acceptable. We adjust the food plans and the exercises accordingly as needed. We also ensure that our clients' sessions are planned. Instead of skipping physical activity we simply adjust the session according to how our client feels and how much time they may have.
All these simple tips result in a more enjoyable time allowing us to feel better physically and mentally reducing stress and guilt during festive seasons.

Credit: Sabrina Ovadya-Lenson